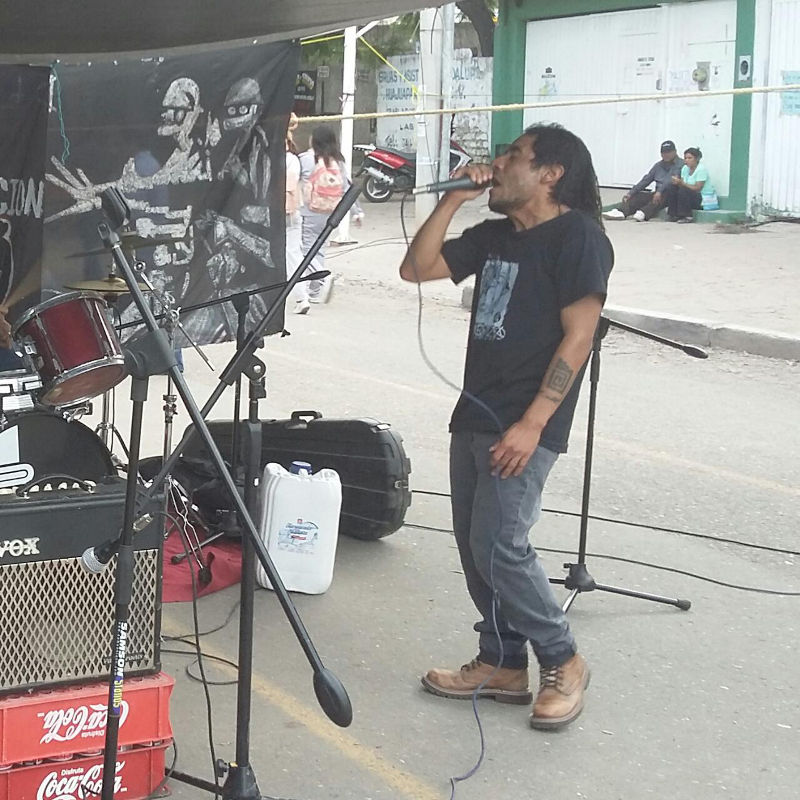 Last sunday, June 26th, Salvador Olmos García, broadcaster of the age of 31, communicator and community defender, was deprived of his life. He died at 6.30 am in the general hospital de Huajuapan. His body presented a number of contusions and fractures in various parts of the body; the evidence found at the crime scene and the testimonies of witnesses point out the responsibility of the members of the municipal police, present at the crime scene.
In view of the foregoing,
we sustain the demand for justice. The authority is obliged to punish the involved in this incident, at least 4 members of the municipal police were seen at the crime scene at 4:48 am in the street Naranjos, Col. Las Huertas, and establish the penologic responsibility of their superior.
The Attorney General's office is obliged, since this moment, to investigate all of the crimes that arise from the investigation file, amongst them the torture to which Salvador Olmos was subjected before he was murdered by a municipal police patrol with the number 04.
We claim a reliable and congruent investigacion of the facts, that retakes the testimonies presented and the indications found by the family, as well as the dreadlocks and the scalp that were pulled of him, found in a different place to where his body was found.
We demand the end of the criminalisation of the youth and the community comunicators. The quartering of the municipal police in Huajuapan, only rarefies the regional enviroment and increases the  criminalisation towards this part of the population, in which Salvador has been victim of a brutal aggression.
The community radios are needed spaces for the generation of information and public opinion, against the media siege about the magisterial topic and the massacre comitted en Nochixtlan by members of the federal and state polices on June 19, about which Salvador Olmos was informated by the Radio Ñuu Savi during the past days.
Sunday, July 3th, will be the next audience.  Family members, solidary organizations and the Civil Space of Oaxaca will be pending of their relief. We consider that in this case puts the new adversarial criminal justice system in Oaxaca to the test, involving municipal public servants.
The impunity should end, the access to justice for victims of arbitrary actions by authorities must be a reality in Oaxaca and in Mexico.
Familia Olmos García, Espacio Civil de Oaxaca, Colectivo de Radialistas de la Ñuu Savi
Coordinadora de Madres y Padres de Tutores de Oaxaca, CACTUS, FUL, Consejo Estudiantil de la Escuela Normal Experimental Huajuapan